SALEM — A proposed ban on clearcutting, pesticide-spraying, road-building and fertilizing in Oregon's forested watersheds is raising fears of severe disruptions to timber production.
Proponents of House Bill 2656 say the prohibitions are needed to protect the quality of drinking water, while opponents worry they'd effectively eliminate commercial logging across millions of acres.
"This bill would cripple our ability to cost-effectively and competitively manage our forestland," said Doug Cooper, vice president of resources for Hampton Lumber.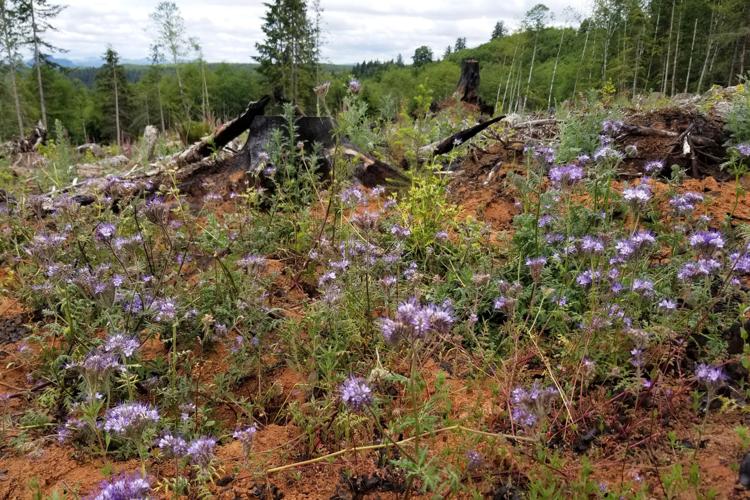 More than half of the company's 89,000 forested acres in Oregon are in watersheds affected by the bill, he said.
During a legislative hearing on Tuesday, the bill's chief sponsor — state Rep. Andrea Salinas, D-Lake Oswego — acknowledged that HB 2656 may seem "drastic" and said she hoped the proposal would start a conversation about the "right solution" for protecting watersheds.
The bill has alarmed the timber industry because even if the most sweeping restrictions are pared down, it could still result in stricter regulations on forestry practices such as aerial spraying.
Supporters of the bill testified before the House Committee on Energy and the Environment that the forestry practices in question have increased chemicals, sediments and temperatures in waterways, endangering rural communities.
While many municipalities — including Astoria — control the forested watersheds that provide drinking water, smaller and less affluent communities are often dependent on waterways that run through private timberland, according to proponents.
"Unfortunately, most Oregonians don't enjoy such protections for their drinking water," said Greg Haller, executive director of the Pacific Rivers environmental group.
Haller said the evidence is "incontrovertible" that existing protections under the Oregon Forest Practices Act are insufficient to ensure safe drinking water.
The laws and regulations have been influenced by "Wall Street foresters" who stand the most to lose from HB 2656, he said.
Logging practices are aggravating water supply problems that will grow more serious over time with climate change, said John Talberth, senior economist with the Sustainable Energy and Economy Network.
Streamflows in forests planted roughly four decades ago are 50 percent lower than in forests with trees between 150 to 500 years old, said Talberth.
Clearcutting, pesticide-spraying and fertilization are conducive to the kind of toxic algal blooms that occurred in Salem's drinking water reservoir last year, he said.
Risky activities should be prohibited and regulations should instead follow "ecological forestry" principles, Talberth said. "These practices are win-win-win solutions for landowners, workers and communities."
Opponents of the bill, including many small forestland owners, say the proposed restrictions are not only uneconomical, but unnecessary.
They point to a finding by Oregon's Department of Environmental Quality that water quality conditions are most commonly rated "excellent" and "good" in forests compared to other land types.
The agency also determined forests contained the smallest proportion of "poor" and "very poor" water quality sites compared to cities, farmland and rangeland.
"Contemporary practices protect our water," said Maryanne Reiter, a hydrologist with the Weyerhaeuser timber company.
Federal studies have confirmed that rules against pesticide drift prevent unsafe herbicides in waterways, while also indicating sediment levels remain similar before and after logging, she said.
Sedimentation is more closely related to an area's geology, rainfall and fire history than land use practices, Reiter said.
"House Bill 2656 is an unnecessary and extreme solution in search of a problem," said Mary Anne Cooper, vice president of public policy for the Oregon Farm Bureau.
By eliminating the incentive to keep lands in timber production, the proposal would threaten the conversion of forests to other uses, she said.
The prohibition against pesticides would hinder the fight against invasive species in forests while also banning the use of common "bug spray" at camp sites, Cooper said.
A lack of management would leave forests more vulnerable to wildfires, which in recent years have predominantly occurred on federal lands with greatly reduced timber harvest levels, said Peter Sikora, CEO of the Giustina Resources timber company.
"You can't simply leave it alone. Fire will take its course," he said.