The 23rd Annual Great Backyard Bird Count (GBBC) will be held Friday, Feb. 14, through Monday, Feb. 17. GBBC is a free, fun and easy event that engages bird watchers of all ages in counting birds to create a real-time snapshot of bird populations.
Participants are asked to count birds for as little as 15 minutes, or longer if they wish, on one or more days of the four-day event and report their sightings online at birdcount.org. Each checklist submitted during the GBBC helps researchers at the Cornell Lab or Ornithology and the National Audubon Society learn more about how birds are doing, and how to protect them and the environment we share.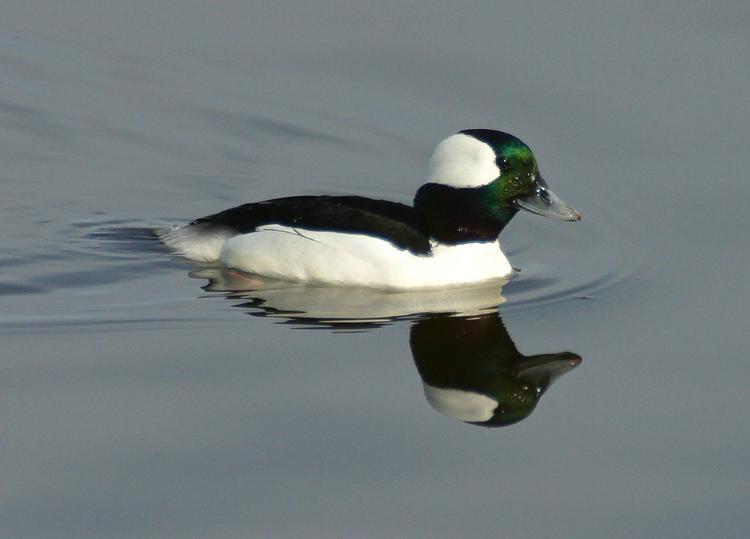 The GBBC began in 1998 as the internet began to take off, said Coordinator Patricia Leonard. Cornell Lab Information Science researchers wondered if people would report their bird observations online. The GBBC was born to test that question, at first just in the U.S. and Canada.
"People did respond enthusiastically and have been filing their checklists in increasing numbers ever since, leading to the birth of the eBird online reporting program in 2002," Leonard said. "Participation bloomed even more in 2013 when the GBBC became integrated with the eBird program, allowing bird watchers to submit their observations from anywhere in the world."
You can view a variety of birds at different times of the day. Leonard said North American songbirds are usually more active from dawn through mid-morning.
"Almost as soon as there's light in the sky, birds start looking for their next meal," Leonard said. "If you have feeders set up, that's when you'll see the most traffic."
Leonard said there can also be a smaller pulse of feeding activity during the evening before birds call it a night. At dusk, you may start to see some nocturnal species. For example, most owls hunt at night.
"But unless you go out at night or happen to catch a glimpse of an owl snoozing in its tree cavity during the day, you're unlikely to see an owl during normal waking hour," Leonard said.
Other raptors, such as hawks and eagles, don't visit feeders unless they are preying on the smaller birds that gather there, Leonard said. These birds typically hunt during the late morning and early afternoon hours when the air has warmed up and they can soar on the rising thermals.
There is usually something to see at any time of day or night, especially if you visit different habitats, including forests, ponds, and streams where ducks, herons, and other water birds hang out, Leonard said.
"Collecting bird observations is important because no single scientist or teams of scientists could hope to capture information about birds around the world without relying on the eyes and ears of bird watchers," Leonard said. "The information gathered for the GBBC and for other important counts and surveys provide a long-term record of how bird populations may be changing over time on a broad scale."
Leonard said what happens in one or a few backyards does not necessarily reflect what is going on with the overall populations of a species. Bird populations naturally fluctuate from year to year depending on food supplies, weather and other factors. A dip in the overall numbers for a particular species might not mean much when it shows up in one year's tally or on a very local scale.
"The real value of these counts comes with the passage of time when broad, consistent trends become apparent," Leonard said.
Data from Clatsop County was last updated in February 2019. Popular locations with a wide variety of birds located were Cannon Beach Settling Ponds, Seaside Cove and Necancium Estuary Natural History Park.
An estimated quarter of a million people participated in the 2019 GBBC, submitting checklist from more than 100 countries and reporting around 6,700 species – well over half of the known species in the world, Leonard said.
110 species were spotted in Clatsop County with high counts of: Cackling/Canada Goose, Bufflehead, Dunlin, European Starling, American Wigeon, Northern Pintail, American Crow, Lesser Scaup, Mallard, Least Sandpiper, Sanderling, Green-winged Teal, and Red-winged Blackbird.
Rare sightings of: Red-shouldered Hawk, Common Murre, Western Meadowlark, Black Phoebe, Virginia Rail, Pacific Loon, Common Loon, Bewick's Wren, White-winged Scoter, Horned Grebe, Rock Sandpiper, American Kestrel, Hutton's Vireo, Mourning Dove, Northern Harrier, and Lincoln's Sparrow.
To learn more and participate, go to www.birdcount.org. There you will find downloadable instructions. You will also find information about entering the photo contest.