Each year from 2014-2018 in Oregon there were an estimated 7,000 crashes involving deer and elk causing an average of 2.2 human fatalities with over 453 people injured.
The crashes resulted in $44 million in vehicle damages, according to the Oregon Department of Transportation (ODOT).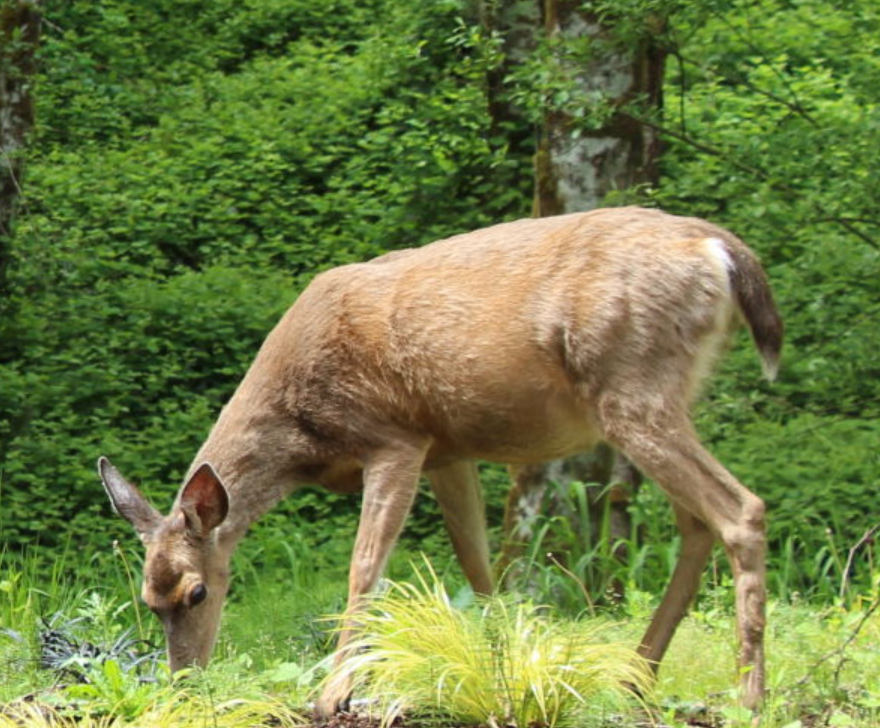 ODOT reports that October and November are the busiest months for vehicle-wildlife collisions. The animals search for food increases the danger of collisions with vehicles.
Natural food sources become are lean in the upper elevations in the coast range from fall through the winter as snow falls, covering the ground. Elk and deer may move to lower elevations to find adequate food.
These additional movements often mean that the animals are crossing major roads both day and night which creates hazards to motorists.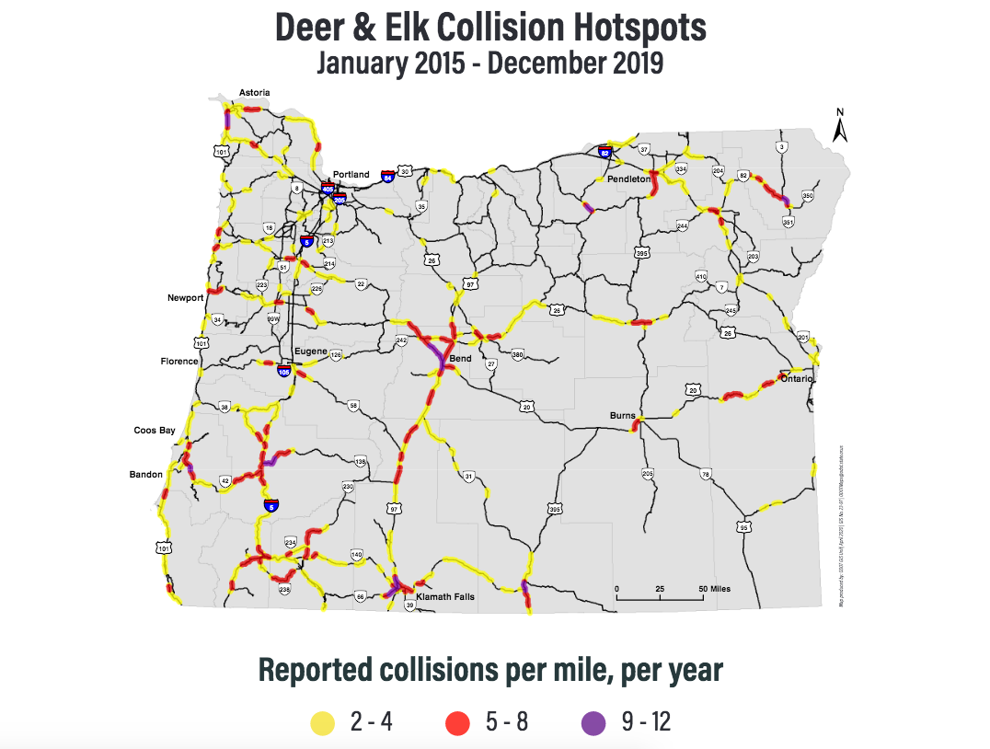 Wildlife officials caution that the animals are often stressed as they search of food.
Signs placed in particularly popular areas for wildlife crossing are one tool to help drivers avoid collisions. Being especially watchful around sunrise and sunset is another tip that can help reduce vehicle-wildlife incidents, according to ODOT.
Be aware of the possible dangers associated with animals on or near roadways. When you see a wildlife, reduce your speed, and try to stay in your lane. ODOT urges drivers and passengers to always wear safety belts.
Steps to avoid a deer crossing
Watch for the rest of the gang. If you've seen one, you haven't seen them all!
Wear a seat belt. It's won't prevent a collision, but wearing one can reduce injuries.
Take a moment to reflect. Look for road signs. And always stay away, aware and sober.
Illuminate. Use high beam headlights if there's no oncoming traffic. The light will reflect in a deer's eyes.
Honk. One long blast can scare deer to of the road.
Timing is everything. Be extra cautious during the spring and fall and at dusk and dawn when deer are most active.
If a collision is unavoidable
Stay on course. Don't swerve, brake firmly and stay in your lane.
Alert other drivers. Pull off the road and put on flashers.
Contact authorities. If you collide with a large animal, you are legally required to report it to law enforcement.
Report animals you move. Refer to the Oregon Department of Fish and Wildlife webpage for animal salvage guidelines.
For more information visit the ODOT or Oregon Department of Fish and Wildlife web and Facebook sites.