SEASIDE — Seaside Brewing Co. owner Jimmy Griffin has already made the switch. He's now one of the restaurants on the North Coast to voluntarily use paper straws and biodegradable to-go containers.
Griffin was among more than two dozen supporters of a single-use plastic bag ban in Seaside. At Monday's City Council meeting, he was joined by advocates from Seaside and around Clatsop County, who described a threat to ocean wildlife and habitat.
Marc Ward, the co-founder of Sea Turtles Forever, a nonprofit which conducts monitoring of endangered sea turtles and researches the effects of marine debris in the Pacific Ocean, said the situation is dire.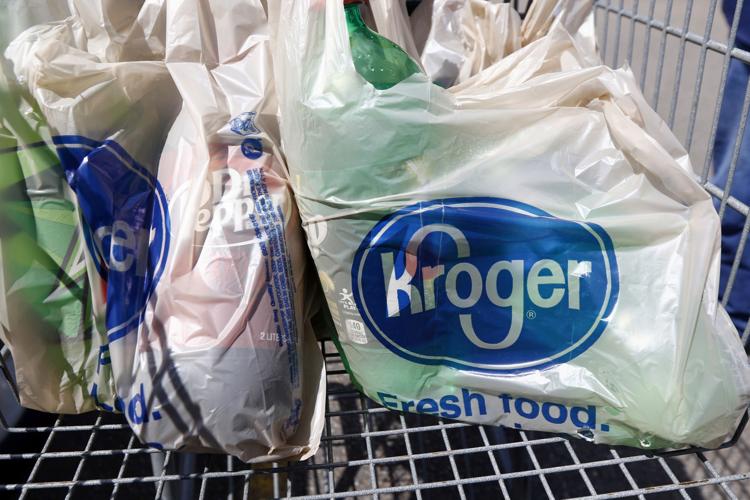 "Our culture is changing slowly," Ward said. "The slight inconvenience somebody might have by having to bring their own bag is outweighed by the dire situation on a global level."
Seaside's Laura Allen asked the City Council to pass an ordinance that would ban single-use plastic bags in stores and restaurants, and get people to use reusable bags for their purchases.
"We need to stop the flow of plastics, or at least reduce the flow of plastics into our environment, and we can start here in Seaside by replacing the single-use bag with reusable bags," Allen said.
The mood of city councilors was mixed.
Councilor Tom Horning called a plastic bag ban "as important as the Oregon Bottle Bill or preventing smoking in public spaces. It's a life and health issue, and a lifestyle issue."
Others sought to know the impacts on local businesses and visitors. Councilor Steve Wright asked for input from retailers, and to see data that would be more reflective of "Seaside numbers."
"I do believe we should be on the forefront, but the more you make it specific to us, the better," Wright said.
Brian Owen, the executive director of the Seaside Chamber of Commerce, said he had brought the proposal to his board. "We would definitely want a seat at the table," he said. "I know the business community will have a lot of questions."
At the suggestion of Mayor Jay Barber, the council will hold a workshop to give the broader community, including retail merchants, an opportunity for comment.
If the consensus is to draft an ordinance, a public hearing would be held before the ordinance would become law.
At least one business owner has signed on.
"We're ocean people," Griffin said after the meeting. "I feel like we have a responsibility. We have no plastic bags. Everything we have is paper, compostable — even our takeout (packaging) — everything is paper or cardboard."
Businesses need an explanation of the benefits, he said, "and then they will jump on board."
"We've received a lot of positive feedback," Griffin added. "Especially from kids. They love the fact that we have paper straws. People see it, they appreciate it and they keep on coming back."
Gearhart is also considering a plastic bag ban.
At last Wednesday's council meeting, City Councilor Paulina Cockrum asked for an April work session on the topic. Whether a ban would extend to restaurants and takeout food will be a matter of discussion.
Bebe Michel, an advocate for a ban, said the city could model the ordinance on a similar ban in Bend.
The Bend ordinance does not include restaurants, while a similar ordinance in Manzanita does, which "has implications as well," Michel said.