SEASIDE — Seaside shouldn't be liable for a $3.6 million claim filed by the family of an Oklahoma teenager who drowned in July 2016, lawyers for the city argue.
They have asked the Circuit Court to dismiss the lawsuit.
"The city denies any liability here, and doesn't believe the plaintiff has pled sufficient facts to state a claim," said Richard P. Freud, an attorney for Citycounty Insurance Services, representing the city.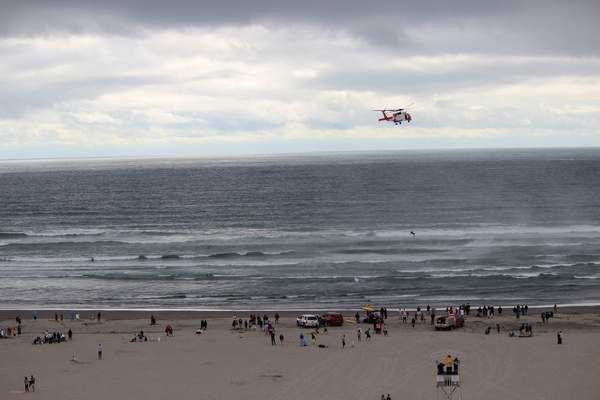 At the time of the drowning, the teenager was visiting the North Coast for a family reunion. Conner Miguel Wu Moore, 14, of Tulsa, and his cousin were in the ocean at the foot of Broadway when lifeguards saw the teenagers struggling.
L. Nicole Moore seeks to hold the city liable for the wrongful death of her son, alleging the city did not post appropriate warning signs and lifeguards did not alert the family to the potential danger. After a rescue attempt, Moore was pronounced dead at Providence Seaside Hospital. His cousin survived.
Moore also alleges an invasion of privacy after her son's name was publicly released by the city after his death. The disclosure was a violation of federal and state medical privacy laws, she said.
In a response this month, the city argued Conner Moore should have exercised care in avoiding harm from an "activity that creates a hazardous condition."
The city is further protected by recreational immunity, which applies if the principal purpose for entry upon the land is for recreation.
Since the incident happened in the ocean or shore, the city is not the proper party to bring a claim of negligence. "The state owns the shore, but nobody owns the ocean," Freud said.
Since the city's statements after the incident were done in an official capacity, the city is entitled to "absolute privilege from this (defamation) claim and cannot be held liable for the comments at issue."
Moore responded in a memorandum of opposition to the request for dismissal, filed Tuesday.
Moore said the city fails to establish facts necessary for recreational immunity, and the city should be liable "if the defendant can reasonably foresee that there is an unreasonable risk of harm ... and the plaintiff is injured as a result of the failure to warn."
The city will respond to Moore's latest motion within the timeline provided by the court.
"I need a little more time to digest it and we will respond soon," Freud said.