HAMLET — Two adults and three children lost their Hamlet home after a nearby generator caught fire on Tuesday afternoon.
At about 2:30 p.m., neighbors reported a fire burning in the home at 79721 Hamlet Rd. and used fire extinguishers to slow the flames until firefighters could arrive. No one was in the home at the time.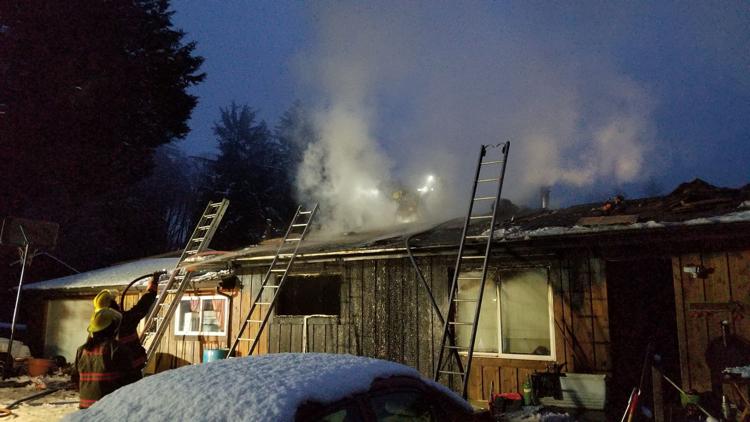 About half of the house was on fire by the time crews arrived, said Matt Verley, the chief of the Hamlet Volunteer Fire Department. A generator near the house appeared to catch fire, which then spread into the house.
Weather conditions and the structure of the home made it particularly hard to fight the fire, Verley said. Because the fire was trapped in a part of the attic difficult to access, it took firefighters almost six hours to put out the flames.
"With 6 inches of snow on the ground, getting on the roof to ventilate was difficult," Verley said. "Before others got there I was using fire hoses to clear off the snow so we could work."
The house is considered a total loss, but crews were able to retrieve some personal items for the family after the flames were put out.