Clatsop Community College is planning for contingencies, including potential tuition increases, if state funding doesn't come in significantly higher than what Gov. Kate Brown has proposed.
While keeping K-12 funding fairly steady, Gov. Brown's proposed two-year budget recommended $543 million for community colleges, a $27 million cut from this cycle.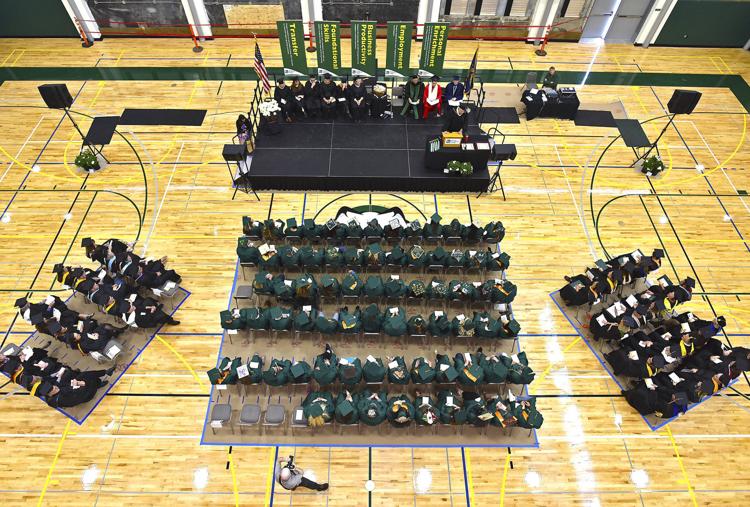 Christopher Breitmeyer, the college president, has said that funding level could result in a local budget shortfall of around $100,000 and possible tuition increases of less than 5 percent to help cover the gap.
Brown has also recommended an investment budget of $646.7 million. The plan would keep current service levels, limit tuition increases, fully fund the Oregon Promise program covering tuition for transferring high schoolers, add $70 million for career-technical initiatives and expand the Oregon Opportunity Grant by $121 million. But the investment is contingent on the state Legislature raising an additional $2 billion in revenue this session.
The college board on Tuesday approved a resolution calling for a $787 million community college budget recommended by the state Higher Education Coordinating Commission and Oregon Community College Association. The higher budget would cover career-technical education expansion and additional support for first-generation and underrepresented students.
The college this year budgeted nearly one-quarter of its funding from state appropriations, along with 35 percent from property taxes and 26 percent from tuition and fees. In-state tuition has gone from $64 to $102 per credit over the past decade. Each $1 hike creates an estimated $25,000 in revenue.
The college will look at ways besides tuition increases to bridge any funding gap, including scaling back investments and keeping positions vacant, Breitmeyer said. He is confident funding for community colleges will be higher than the governor's recommendation.
"I think worst-case scenario is we'll be flat, $570 (million), so we'd be down from cost increases," he said.
JoAnn Zahn, the college's vice president of finance and operations, said the college is budgeting for next year as if finances will stand pat.
"One advantage we have, is because we get a smaller amount of state funding, we're not as affected by large increases or decreases in the state fund," she said.
Clatsop receives about 1 percent of the state community college fund, in part because local property tax receipts are so high. Other community colleges with a larger share face tuition increases of 5 to 10 percent, and some small schools even more than that, said Cam Preus, executive director of the Oregon Community College Association.
But like Breitmeyer, the association is predicting at least a flat funding picture.
"What we have been hearing back from legislators is that nobody thinks that $543 million for community colleges is anywhere near acceptable," said John Wykoff, deputy director of the association. "Even the governor said it wasn't acceptable. She was showing the contrast of the state budget with and without the additional revenue."