The Clatsop Community College Board voted Tuesday to hike tuition another $3 per credit to $105, effective summer term.
The increase will translate to another $75,000 in revenue and help the college put forth a budget that maintains all service levels while accounting for increased operational costs, said Christopher Breitmeyer, the college president.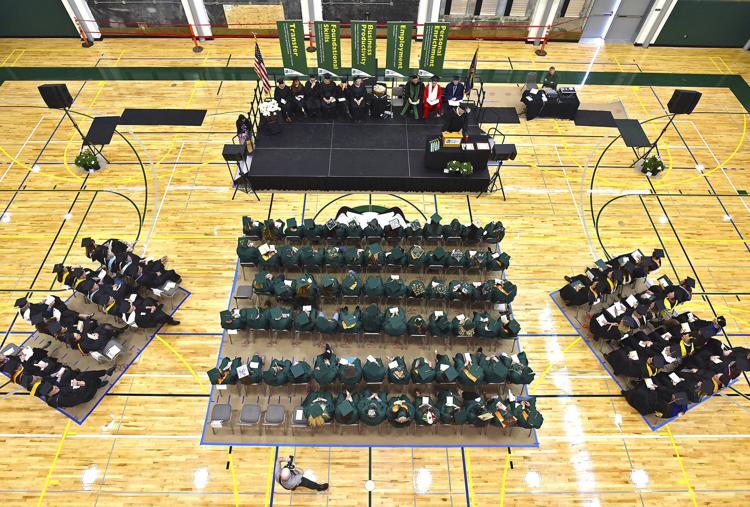 The college board last hiked tuition $3 per credit at the beginning of this school year.
Board members Esther Moberg, Andrea Mazzarella, Karen Burke and Anne Teaford-Cantor reluctantly signed on to the increase as a necessity. Tessa Scheller and Rosemary Baker-Monaghan voted against the increase in protest of how they said the state has abandoned its role in funding community colleges. Robert Duehmig was unavailable for the vote.
"It's my little protest for when the state cut the support for community colleges," Baker-Monaghan said of her vow to oppose all tuition increases. "We used to be a state-supported institution, and we are not anymore."
The college this year budgeted about one-quarter of its funding from the state, along with 35 percent from taxes and more than 26 percent from tuition and fees, which have gone from $64 per credit to $102 over the past decade.
While keeping K-12 funding fairly steady, Gov. Kate Brown's proposed budget for the next two fiscal years recommended $543 million for community colleges, a $27 million cut from this spending cycle. The budget released by the state Joint Committee on Ways and Means recommended $3.1 billion for all higher education, an increase of 7 percent but 4.4 percent short of maintaining service levels.
The tuition increase will equate to $135 a year for the average student, while those on financial aid programs like Pell grants and Oregon Promise would not be affected, Breitmeyer said. Of 75 students who responded to a survey, more than two-thirds said the increase would not affect the number of credits they take each term, while nearly one-quarter would cut back and 9 percent would not be able to attend anymore.
Steven Ellsberg, a prenursing student at the college who testified Tuesday, said students have voiced their concerns about costs and a lack of understanding over what type of support the college offers.
"Being heard is a big part of what the students would like to feel," he said. "A lot of them might not have the ability to voice those concerns, or the skills to do so."
The college has enacted programs to help offset the tuition hike and possibly forego any attrition in students because of increases, but needs a robust communication strategy to let them know about the support, Breitmeyer said.