Starting this winter, emergency managers will work with the Navy to find locations on the Oregon Coast where supplies can be landed after a major earthquake and tsunami.
The project came out of the Cascadia Rising exercise in 2016, which highlighted issues the coast would likely experience trying to resupply after a disaster. Most roads to the coast will likely be damaged and almost all airports — including the Astoria Regional Airport in Warrenton — are in the tsunami inundation zone.
"One of our challenges is the location of our airport," said Tiffany Brown, the Clatsop County emergency manager. "We have very limited real estate with that kind of planning in mind."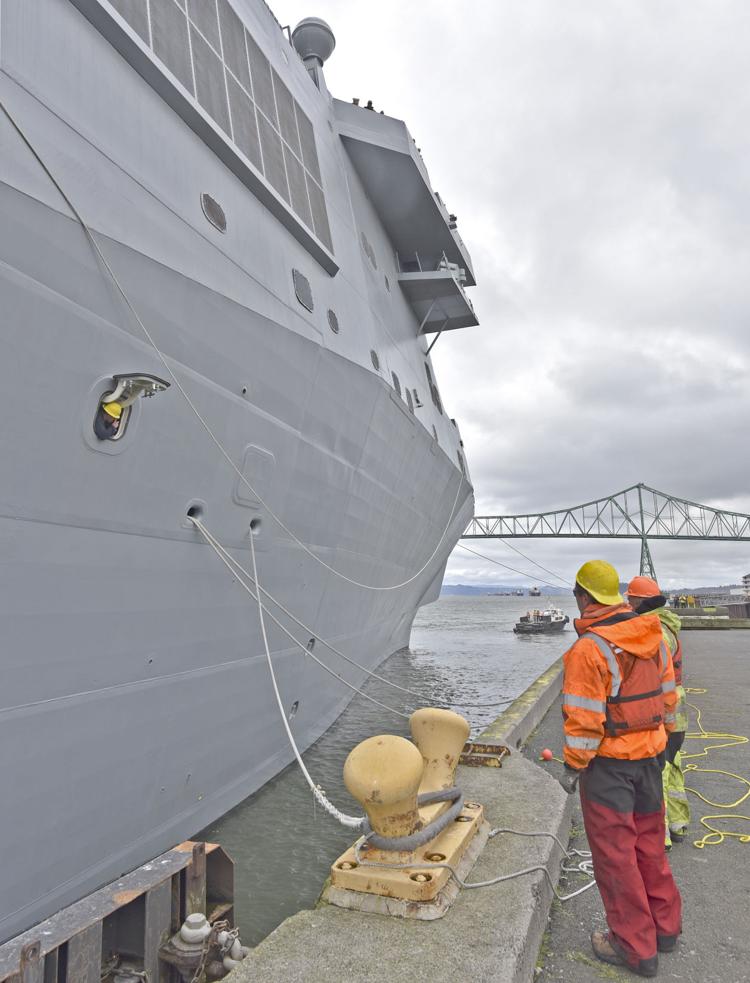 Clatsop and Lincoln counties are the first to work with the Navy and the Oregon Military Department to identify and map out landing sites on beaches. Initially, the military's job would be to bring fuel and public works equipment on an amphibious type of hovercraft.
Eventually, the vessels could bring other supplies, like food and water.
Though finding a way to get supplies to the coast by sea has been talked about for years, the project is the first formal planning effort.
"I think we've all understood for some time that ship-to-shore deliveries would be key to effective response and recovery for those of us on the coast, so to have a tangible planning effort in front of us to back up those assumptions is beyond encouraging," Brown said.
Designating beach landing spots in advance is beneficial because it tells the federal government where it makes sense to drop off supplies, said Jenny Demaris, the emergency manager in Lincoln County.
It's important, for example, to drop off public works equipment in a place like Lincoln City — connected to Highway 18, which has been marked as a priority road to clear for supplies — instead of a more isolated town like Waldport.
"Not only are we planning for individual communities, but I'm planning for the central part of the coast," Demaris said.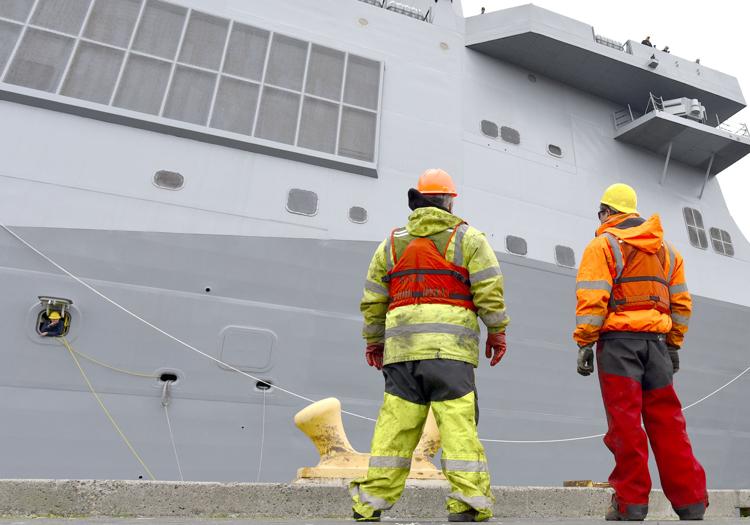 In Clatsop County, beaches in Seaside and Gearhart, as well as Camp Rilea, have been identified as potential jumping off points to help the northern part of the county and Clatsop Plains. Cannon Beach and Arch Cape have also been proposed because they are in parts of the county that will likely be isolated after a disaster.
To a certain extent, the county can only make an educated guess as to what would make a good beach landing. No one is entirely sure what the coastline will look like after a 9.0 magnitude earthquake.
"We don't know what it's going to look like — true. But working with (the Department of Geology and Mineral Industries) we can get closer to what that answer is," Brown said. "It's less about location on the beach and more about proximity to communities."
In February, the Navy will evaluate Clatsop County's beaches. A drill is scheduled at Camp Rilea in June to test out the operation. Eventually, the project will expand to the entire coastline.
"The end goal is that our community will recover, rebuild and carry on," Demaris said. "So having all this planning in place makes sure that my little communities on the beautiful coast will survive."