The Cannon Beach Escape Room reopened on June 1 and has enacted changes to their policies and procedures to promote a safe and healthy environment for guests, employees and neighbors.
Owner Natalie Miller said reopening has been good, but definitely different. They had to change their business model to fit the guidelines of Phase 2. She has been pleasantly surprised with how many customers have come back since the reopening.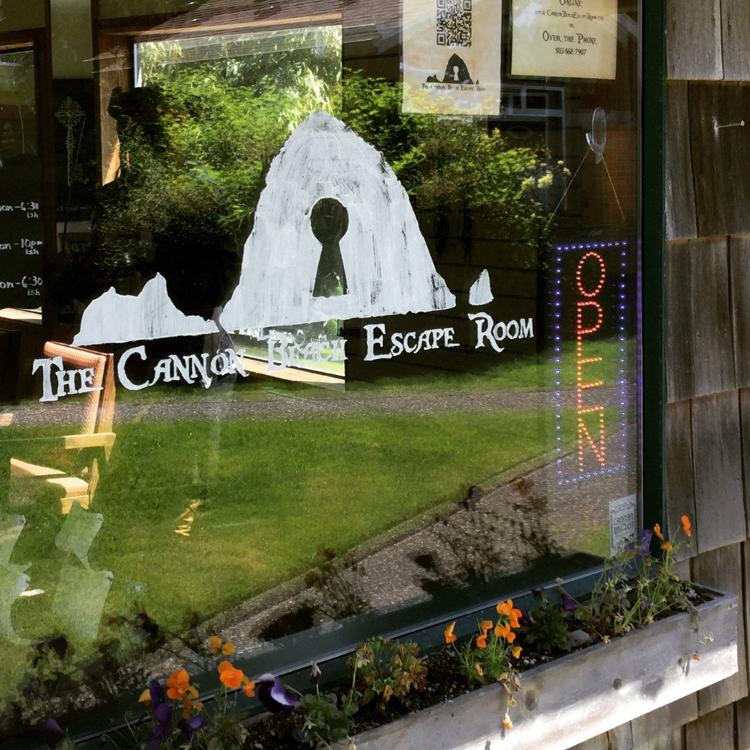 "We used to do mixed groups," Miller said of the escape rooms. "The rooms are really designed to be done by 10 people."
Miller said larger groups tend to be more successful.
All of the escape rooms are now private experiences, rather than a mixed group, meaning people will only play with their own group. Miller said there is only one group in the entire building at a time.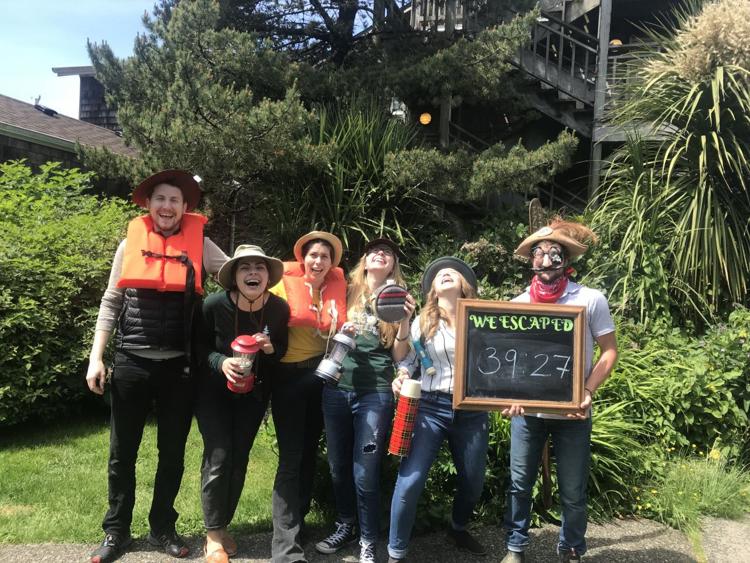 "We just run one room at a time with one private group only," Miller said. "We've actually scaled back our schedule quite a bit so we can have enough time to do deep cleaning in between each session. So we make sure we're opening doors in between each session and everything is really thoroughly cleaned."
Staff will wear masks and stay six feet from the group. They have also extended their time to deep clean and disinfect the rooms and lobby in between each session.
Extra props and décor have been removed from the rooms to keep guests safe. There is hand sanitizer in the rooms and the lobby that they encourage guests to use. Staff encourages guests to wear masks while in the lobby and all common areas.
The Cannon Beach Escape Room asks that guests assist in maintaining six feet of space between their groups and the staff. A six-foot marker is on the ground and they ask guests to stand behind it. Their goal is to help make guests feel comfortable and safe.
An escape room is a physical adventure game in which players have 60 minutes to work together to solve a series of puzzles including clues, hints and strategies to find a way out. Escapes at Cannon Beach Escape Room are $25 for adults and $20 for kids 14 and under.
The Cannon Beach Escape Room has two escape rooms. Escape From One-Eyed Jack is a pirate-themed room that includes clues to escape before having to walk the plank in just an hour. Escape From Camp Haystack is a camp-themed escape involving clues to escape the camp director's cabin after getting in trouble.
Miller said the current record for a group escaping a room is about 30 minutes. She said the group was super fast.
Miller said they can accommodate walk-ins but asks that people call or schedule online before coming in to the lobby. They can accommodate bookings within 10-15 minutes. They have a doorbell that people ring when they come.
"We're very, very grateful for the customers who have trusted us to come back," Miller said. "I will say, honestly, when this all started, we didn't know if we would make it through, and I think with the support of the community and our customers, I think we're going to be okay."
People can call to book a session at 503-862-7907 or book online at https://www.cannonbeachescaperoom.com/book.html