Aya, the man behind the 'mooing' tsunami sirens of Cannon Beach, remembered for his foresight
Alfred Aya Jr., the man behind the design and installation of Cannon Beach's famous "mooing" tsunami warning sirens, was remembered for his humor, curiosity and foresight.
Aya, who died on Friday, Dec. 21, at 94, lived in Cannon Beach since the mid-1980s. People close to Aya knew him as humorous and outgoing, with an unwavering commitment to promoting emergency preparedness through his role as a board member for the Cannon Beach Rural Fire Protection District.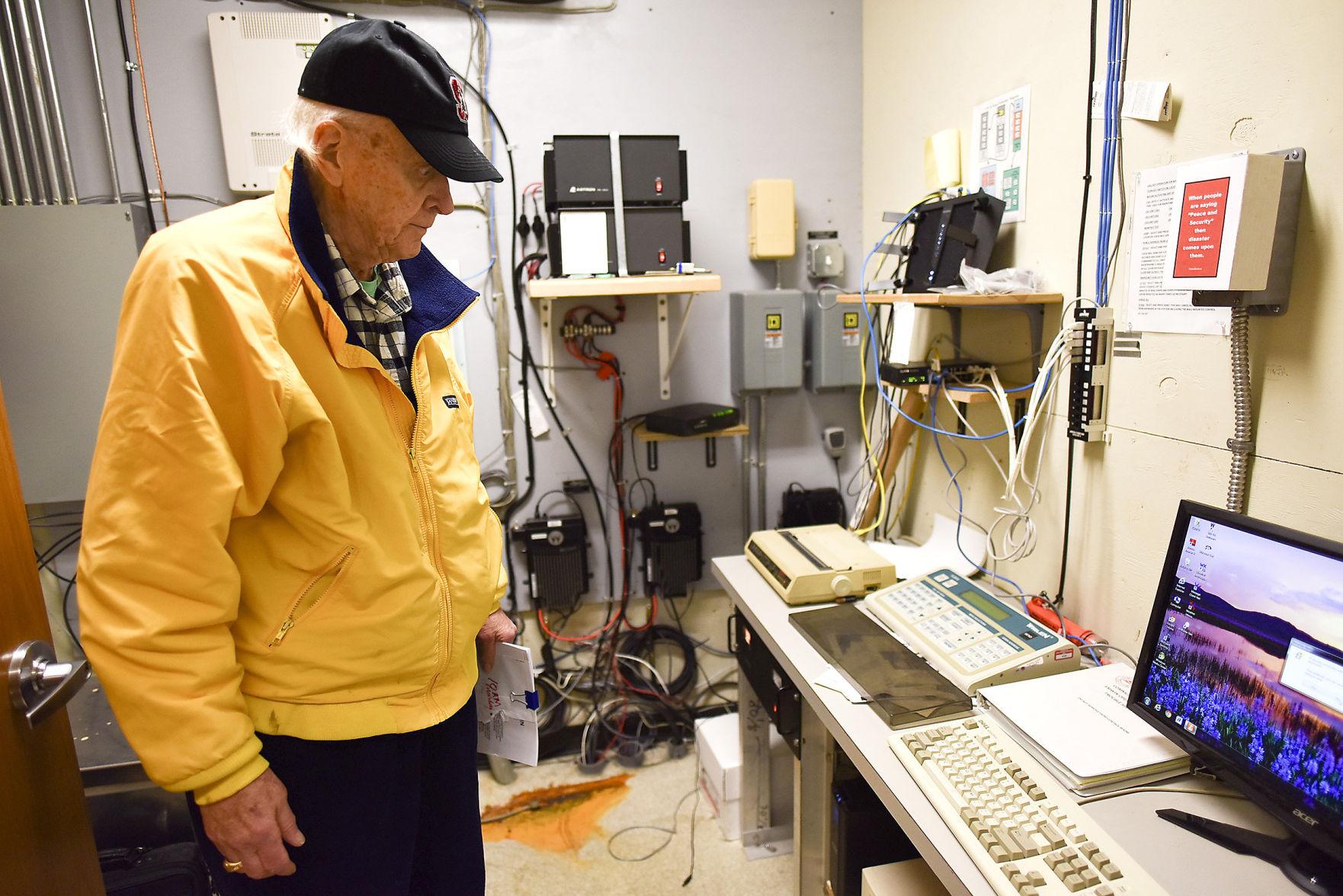 Born on Dec. 11, 1924, Aya was a descendant of the family which founded the Portland-based Honeyman Hardware Co. From a young age, Aya would spend his afternoons after school working at his parent's shop, doing building projects and disassembling equipment just to learn how to put it back together, Phil Hawley, a longtime friend, recalled.
"He was somebody that had an interest in everything. He had the uncanny ability to think of the most intricate ways of doing things," Hawley said. "He clearly had that bent of mind."
As a child, those skills fueled Aya's sense of humor and propensity for pranking, said Hawley, who knew Aya since elementary school. He remembers one day when Aya figured out how to hook into the school's bell system and rang the bell early during a physical education class.
"He was just incorrigible until he graduated high school ... until he went into the Army," Hawley said. "But he was great fun to be around."
Aya graduated from Gabel Country Day School in 1943 and soon after decided to join the Army. After World War II, Aya attended Stanford University, where he earned his degree in philosophy, but soon after served in the Army again in Stuttgart, Germany, during the postwar Allied occupation of Germany.
In 1953, Aya moved to San Francisco, where he began his career as a researcher and statistician for the Pacific Bell Telephone Co. He continued to serve in the Army Reserve before retiring with the rank of major in 1968.
After more than 30 years, he retired from Pacific Bell in 1984 and moved to Cannon Beach.
Warning system
Aya's curiosity and inclination to create came to define his local legacy in unexpected ways. Shortly after moving to Oregon, Aya was elected to the fire district's board, where he led the charge to design and install the famous "mooing" community warning system (COWS) for tsunamis at a time when tsunami danger was not at the forefront of the community's mind.
In fact, Aya himself voted against funding the system the first time around as a board member.
"It'd been 21 years since the last tsunami in 1964, and at the time it seemed like a waste of money to invest in alarms when these events were so rare," Aya said in a 2017 interview.
But two days after the vote, Aya remembered seeing a group of children building a sandcastle at the edge of the surf with no adults watching them. The sight made him wonder how these kids would know about a tsunami warning and inspired him to research and discover the threat of a tsunami hitting the Pacific Northwest was much more likely than people assumed at the time.
Rainmar Bartl, who knew Aya both as a friend and colleague on the Planning Commission, remembers him talking about his research and "being ahead of his time" when it came to tsunami preparedness.
"At the time it was kind of revolutionary," Bartl said.
Before he knew it, Aya became the voice of tsunami preparedness, leading the drive to establish a warning system that was a first of its kind in U.S. and has been used as a model for others down the coast. In the 1990s, Aya led the push to move the town's fire station out of the tsunami inundation zone on Spruce Street and build the new station at higher elevation at Sunset Boulevard, said Garry Smith, the fire district's board president, who worked with Aya for years.
"If it hadn't been for his persistence I'm not sure if (the new fire station) would have happened when it did," Smith said. "He had the foresight and drive to get things done at the district. He contributed not just to the COWS and the fire station, but to all the projects, whether it had to do with the trucks, the equipment, fundraising ... He was an avid supporter of the fire department."
Finding humor
But even in something as serious as a tsunami warning system, Aya found a way to incorporate humor. When it came to test the warning system, he worried about how the public would react after hearing the loud alarms over and over for multiple days.
To lighten the mood, Aya decided to use a prerecorded "mooing" sound he found in a BBC sound effects library instead of a regular siren.
"I was emailing with an author friend of mine, who is an archconservative guy, about the problem. As a joke, I thought because the acronym for our system was COWS — for Community Warning System — that maybe we could broadcast a mooing sound," Aya said in 2017. "He thought it was hilarious, and I figured if someone serious like him thought mooing was funny, maybe less serious people would, too."
Though Aya retired from the fire district in 2015, his voice is still the one that tells everyone to get to higher ground.
"It's kind of ironic ... now he's gone, but his voice is going to live on as the one who tells you to evacuate as long as that system is in place," Smith said.